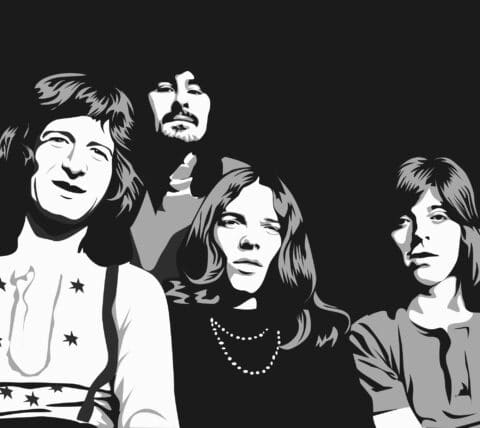 The Story....
Badfinger were formed in Swansea, Wales and started life as The Iveys. The rock quartet had a major influence on the 70s power pop sound.
In 1969 they were one of the first acts signed to the Beatles new record label Apple. Their first release was a moderate success. They decided to change their name to Badfinger in reference to "Bad Finger Boogie" an early working song title for the Beatles "With A Little Help From My Friends".
Their first release as Badfinger was huge. "Come And Get It", written and produced by Paul McCartney, shot straight into the Top 10. "Come And Get It" was also included on the soundtrack to the motion picture "The Magic Christian" starring Peter Sellers and Ringo Starr.
Today Joey Molland (the lone surviving member) carries on with his version of Badfinger.
CHART HITS
Come And Get It – #7 (1970)