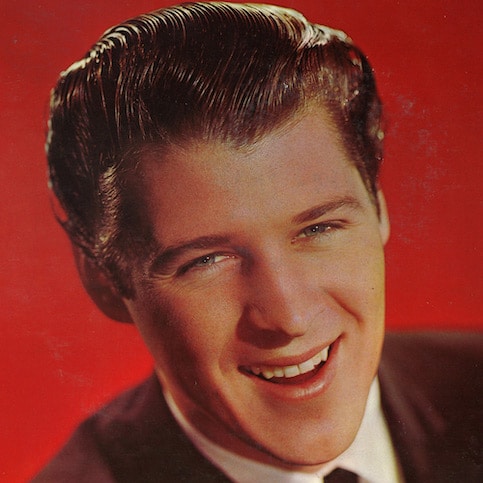 The Story....
Born John Dee Abohosh in Dallas, Texas and moved to Ventura, California while in his teens. While attending Ventura College he began to sing in area nightclubs. He recorded several minor hits under the stage names Dick Bush, Johnny Faire, and Johnny Jordan. Johnny Jordan and had a minor hit in 1957 with "Bertha Lou" as Johnny Faire.
In 1959 John went with the stage name Donnie Brooks and signed with Era Records. His first recordings met with moderate success. In March 1960 he broke through with "Mission Bell". "Mission Bell" started ringing up sales and went into the national Top 10. He found himself in the Top 40 again that year with "Doll House" Donnie's exciting stage show and dynamic personality sent him out on national tours, appearances on American Bandstand and the movies ("Get Yourself A College Girl", "A Swingin' Summer").
Donnie would continue to record for Era throughout the 60s. K-tel has all of Donnie Brooks' original recordings for the Era label.
CHART HITS
Mission Bell – #7 (1960) (one stop)
Doll House – #31 (1960) (one stop)
Memphis – #90 (1961) (one stop)
Round Robin – #115 (1960) (one stop)
NOTABLE TRACKS
What'd I Say (cover of the Ray Charles classic)
Memories Are Made Of This
P.S. I Love You
Oh, You Beautiful Doll
Twilight Time
Boomerang (one stop)
That's Why (one stop)
Wishbone (one stop)
All I Can Give
He Stole Flo
How Long
Love Is Funny That Way
Goodnite Judy
My Favorite Kind Of Face
Sway And Move To The Beat
Just A Bystander
Cries My Heart
Do It For Me
Sweet Lorraine
Up To My Ears (In Tears)
White Orchid
Hollywood Party – Dick Bush
Exactly2 – Dick Bush