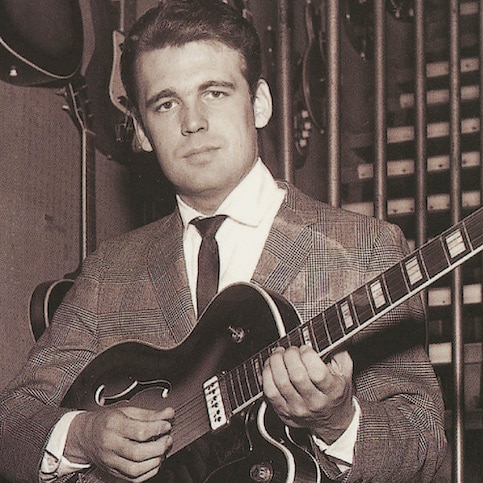 The Story....
Duane was born in Corning, New York. His family moved to Arizona while Duane was in his teens. He started playing guitar and developed his signature "twangy" guitar style. He met local disc jockey / producer Lee Hazelwood and they formed a successful musical partnership. The first single, "Movin' N' Groovin'", did well, but it was the second release, "Rebel Rouser", that proved to be his big breakthrough hit. "Rebel Rouser" hit #6 on the charts and has become a rock 'n' roll classic.
Duane followed that up with a string of chart entries including a couple more Top 10ers – "Forty Miles of Bad Road" and "Because They're Young" (from the movie "Because They're Young" starring James Darren and Tuesday Weld).
Duane Eddy was inducted into the Rock and Roll Hall of Fame in 1994.
CHART HITS
Rebel Rouser – #6 (1958)
Because They're Young – #4 (1960)
Forty Miles Of Bad Road – #9 (1959)