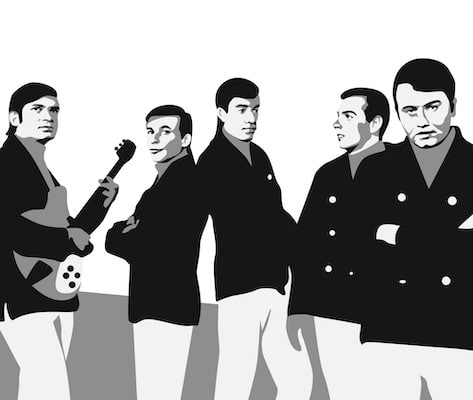 The Story....
Jay & The Americans were discovered while students at New York University in 1959 and shortly after got signed to United Artists Records. Their first success was "She Cried" which peaked at #5 in 1962. Shortly after that lead singer Jay Traynor left the group and was replaced by the booming voice of Jay Black.
With Jay #2 they started a string of well-received singles starting with "Come A Little Bit Closer" in 1964. In 1965 they released Jay's vocal opus, "Cara, Mia". The Top 5 smash shows off Jay's dynamic vocal range. They would continue with "Some Enchanted Evening" and their fantastic cover of Roy Orbison's "Crying".
Jay & The Americans were inducted into the Vocal Group Hall of Fame in 2002.
CHART HITS
Come A Little Bit Closer – #3 (1964)
Cara, Mia – #4 (1965)
She Cried – #5 (1962)
This Magic Moment – #6 (1968) GOLD
Let's Lock The Door (And Throw Away The Key) – #11 (1964)
Some Enchanted Evening – #13 (1965)
Crying – #25 (1966)
NOTABLE TRACKS
Can't Take My Eyes Off You
Cupid
Delilah
Hold Me Tight
It Hurts To Be In Love
It's Over
My Prayer
Only You (And You Alone)
Running Scared
The Sun Ain't Gonna Shine (Anymore)
Without Love (There Is Nothing)