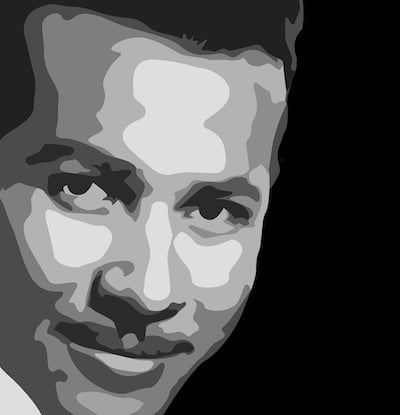 The Story....
Let me tell ya 'bout the birds and the bees.
Jewel Akens was born in Houston, Texas and relocated to Southern California in his teens. He sang with several local vocal groups (Jerry Stone & The 4 Dots, Jewel & Eddie (with Eddie Daniels), The Rainbows) and cut a few records with little success.
In 1964 Jewel and his group The Turn Arounds got signed to Herb Newman's Era record label. Despite being a solid effort, their first single, "Ain't Nothin' Shakin'" stalled on the charts. The follow-up release turned out to be a Jewel Akens solo project. "The Birds And The Bees" first hit the charts in January 1965 and rose all the way to #3. Jewel released several more singles for Era including the follow-up "Georgie Porgie". His album "The Birds And The Bees" was also released in 1965. K-tel controls all of Jewel Akens' original Era recordings.
CHART HITS
The Birds And The Bees – #3 Pop / #21 R&B (1965)
Georgie Porgie – #68 (1965)
It's The Only Way To Fly – #120 (1965)
NOTABLE TRACKS
Sukiyaki (My First Lonely Night) – Northern Soul Favorite
Tic Tac Toe – The flip side of "Birds And Bees" (one stop)
Love Potion No. 9 – Cover of the Clovers hit
King Of The Road – Cover of the Roger Miller hit
Dear Heart
Michael
Around The Corner (From My House)
So This Is Love
A Slice Of The Pie
You Sure Know How To Hurt A Fella
The Vegetable Love Song
Sniff-Sniff-Poo-Pah-Pahdoo
Music Box
Over And Over