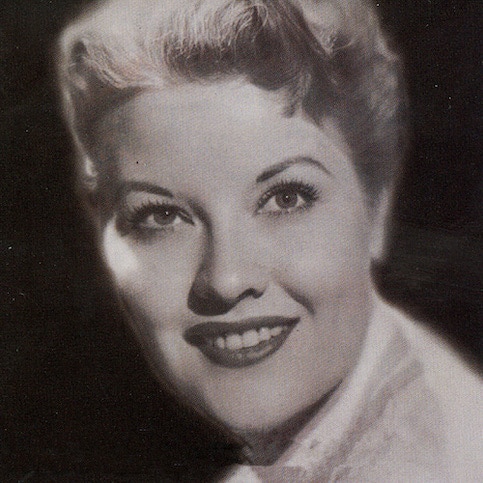 The Story....
Patti Page was born Clara Ann Fowler in Claremore, Oklahoma. She started singing on local radio stations and eventually joined and toured with the Jimmy Joy Band. This led to her signing to Mercury Records.
In 1950 she recorded a cover of the Pee Wee King song "The Tennessee Waltz". It was a huge hit staying at #1 for 13 weeks. It was one of the biggest selling singles of the 20th century.
She would hit number one again with "I Went To Your Wedding" and "How Much Is That Doggie In The Window". She earned the nickname "The Singin' Rage, Miss Patti Page". She would also have her own TV show from 1955-58.
Her last major chart hit was "Hush, Hush Sweet Charlotte" from the popular film of the same name starring Bette Davis and Olivia De Havilland. It was nominated for and Oscar for "Best Song".
Patti Page was the best-selling female artist of the 1950s. In 2013 Patti Page was posthumously honored with the Lifetime Achievement Grammy Award.
CHART HITS
The Tennessee Waltz – #1 (1950)
I Went To Your Wedding – #1 (1952)
How Much Is That Doggie In The Window – #1 (1953)
Allegheny Moon – #2 (1956)
Mockin' Bird Hill – #3 (1951)
Cross Over The Bridge – #3 (1954)
Old Cape Cod – #3 (1957)
Changing Partners – #4 (1953)
Hush, Huish Sweet Charlotte – #8 (1965)
Left Right Out Of Your Heart – #9 (1958)