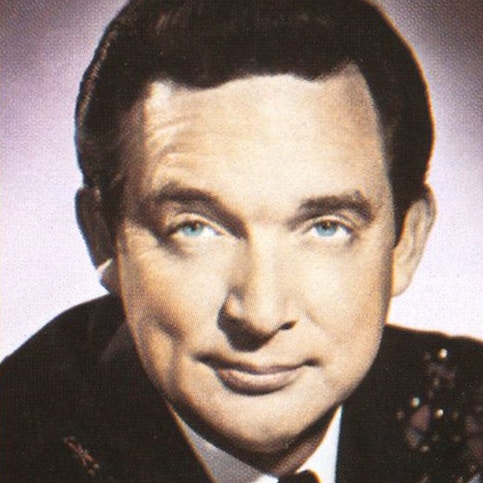 The Story....
Ray Price (The Cherokee Cowboy) enjoyed one of the longest and most successful careers in country music. His first big chart success was "Crazy Arms" back in 1956. It shot straight to number one on the country charts and stayed there for an incredible 20 weeks. He had number one hits the next two years with "My Shoes Keep Walking Back To You" (1957) and "City Lights" (1958).
Many future country stars got their start playing in Ray's band including Roger Miller, Johnny Paycheck and Willie Nelson. Ray recorded one of Willie Nelson's early compositions, "Night Life"
In 1970 Ray's career hit a whole new level when he recorded the Kris Kristofferson penned "For The Good Times". It was a major across-the-board smash. It won the ACM Album of Year and Single of the Year. Ray also was awarded the Grammy Award for Best Male Country Vocal Performance.
In 1973 Ray recorded a country cover version of Gladys Knight & The Pips "You're The Best Thing That Ever Happened To Me" "and hit #1 once again.
Ray Price was inducted into the Country Music Hall Of Fame in 1996.
CHART HITS
For The Good Times – #1 C&W / #11 Pop (1970)
I Won't Mention It Again – #1 C&W / #42 Pop (1971)
Crazy Arms – #1 C&W / #67 Pop (1956)
City Lights – #1 C&W / #71 Pop (1958)
My Shoes Keep Walking Back To You – #1 C&W (1957)
She's Got To Be A Saint – #1 C&W (1972)
You're The Best Thing That Ever Happened To Me – #1 C&W (1973)
Heartaches By The Number – #2 C&W (1959)
Make The World Go Away – #2 C&W (1963)
Night Life – #28 C&W (1963)
GOSPEL TRACKS
Amazing Grace
Farther Along
How Great Thou Art
In The Garden
Love Lifted Me
The Old Rugged Cross
Peace In The Valley
Rock Of Ages
Take My Hand Precious Lord
What A Friend We Have In Jesus