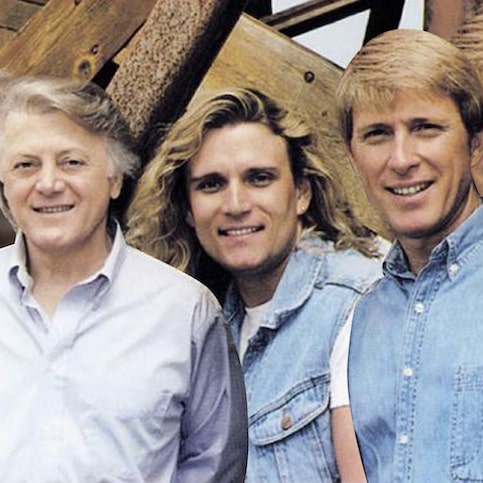 The Story....
Tony Butala and his Lettermen ruled the love ballad market during the 1960s. Unknown until they signed with Capitol Records, their string of lovey-dovey hits started in 1961 with "The Way You Look Tonight" and continued for the whole decade.
They were consistent album sellers with eleven gold discs!! The Lettermen have had two Top 10 singles (both No. 7), 16 Top 10 Adult Contemporary singles, including one Adult Contemporary No. 1, 32 consecutive Billboard Hot 200 charted albums, five Grammy nominations, an Andy Award, and a Cleo Award.
The Lettermen were inducted into the Vocal Group Hall of Fame in 2001.
CHART HITS
When I Fall In Love – #7 (1961)
Goin' Out Of My Head / Can't Take My Eyes Off You – #7 (1967)
Hurt So Bad – #12 (1969)
The Way You Look Tonight – #13 (1961)
Theme From "A Summer Place" – #16 (1965)
Put Your Head On My Shoulder – #44 (1968)
Traces / Memories Medley – #47 (1969)
Shangri-La – #64 (1969)
She Cried – #73 (1970)
NOTABLE TRACKS
Unchained Melody
Love Is A Many-Splendored Thing
The Wind Beneath My Wings