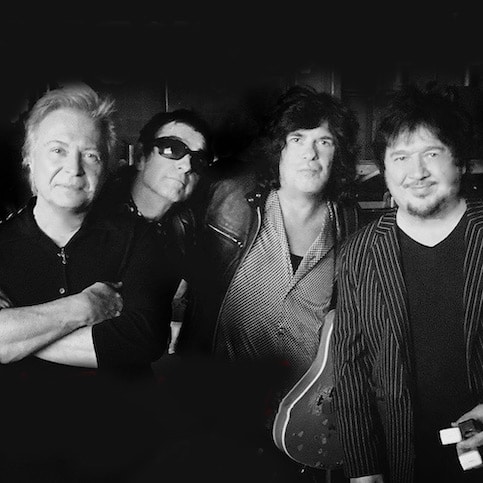 The Story....
The Romantics band formed in Detroit in 1977. The group included Wally Palmar – vocals, guitar, harmonica / Mike Skill – lead guitar, vocals / Rich Cole – bass, vocals / Jimmy Marinos – drums, vocals. In 1980 they caught the music world's attention with the infectious power pop / new wave raver "What I Like About You".
In 1983 the Romantics released the album "In Heat" which would prove to be their greatest commercial success. The album went gold in the US and Canada and spawned two hit singles, the classic "Talking In Your Sleep" and "One In A Million".
The Romantics are still out there thrilling audiences across the country (COVID permitting).
CHART HITS
Talking In Your Sleep – #3 (1983)
One In A Million – #37 (1984)
What I Like About You – #49 (1980)
NOTABLE TRACKS
Outside Interest (Palmar / Skill original)
Coming Back Home (Palmar / Skill original)
We Gotta Get Out Of This Place
I Fought The Law
Hush
Daydream Believer (Romantics cover the Monkees!)
Deck The Halls (That's right – the Christmas song!)