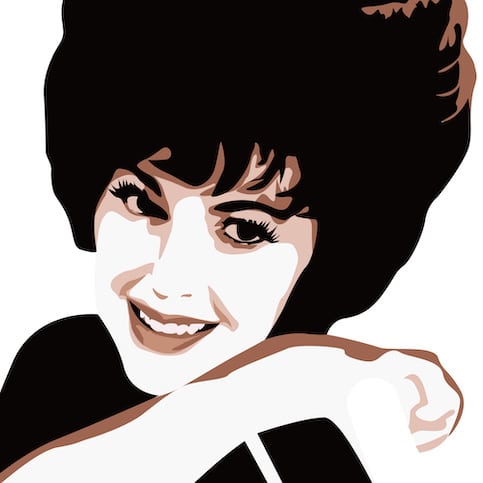 The Story....
Oklahoman Wanda LaVonne Jackson was still in high school when she was discovered by county music star Hank Thompson. In 1956 she was signed to Capitol Records where she enjoyed a longtime relationship. Considered one of the first women to have a career in popular music (rock n' Roll, and Country).
She earned the title "The Queen Of Rockabilly" with her early rockin' hits like "Let's Have A Party". Later her hits slanted towards country with classics like "Right Or Wrong" and "I'm In The Middle Of A Heartache". K-tel Records entered the picture and had Wanda record several great cover versions of some of her favorite "oldies" which went on to sell in great numbers.
Wanda Jackson was inducted into the Rock and Roll Hall of Fame in 2009.
CHART HITS
I'm In The Middle Of A Heartache – #27 Pop / #6 C&W (1961)
Right Or Wrong – #29 Pop / #9 C&W (1961)
Let's Have A Party – #37 Pop (1960)
Tears Will Be The Chaser For Your Wine – #11 C&W (1966)
Fancy Satin Pillows – #13 C&W (1970)
A Woman Lives For Love – #17 C&W (1970)
NOTABLE TRACKS
Rave On (Buddy Holly cover)
Oh, Boy!
Raining In My Heart
Crazy (Patsy Cline cover)
I Fall To Pieces
Walkin' After Midnight
Sweet Nothin's
Breathless (Jerry Lee Lewis cover)
It's Only Make Believe
Stupid Cupid (Wanda does Connie)
What In The World's Come Over You
Sweet Dreams
Is It Wrong (For Loving You)
Go For It
Love's Gonna Do It
Tryin' To Get To You
What Does Love Really Feel Like
GOSPEL TRACKS
Jesus Is The Answer