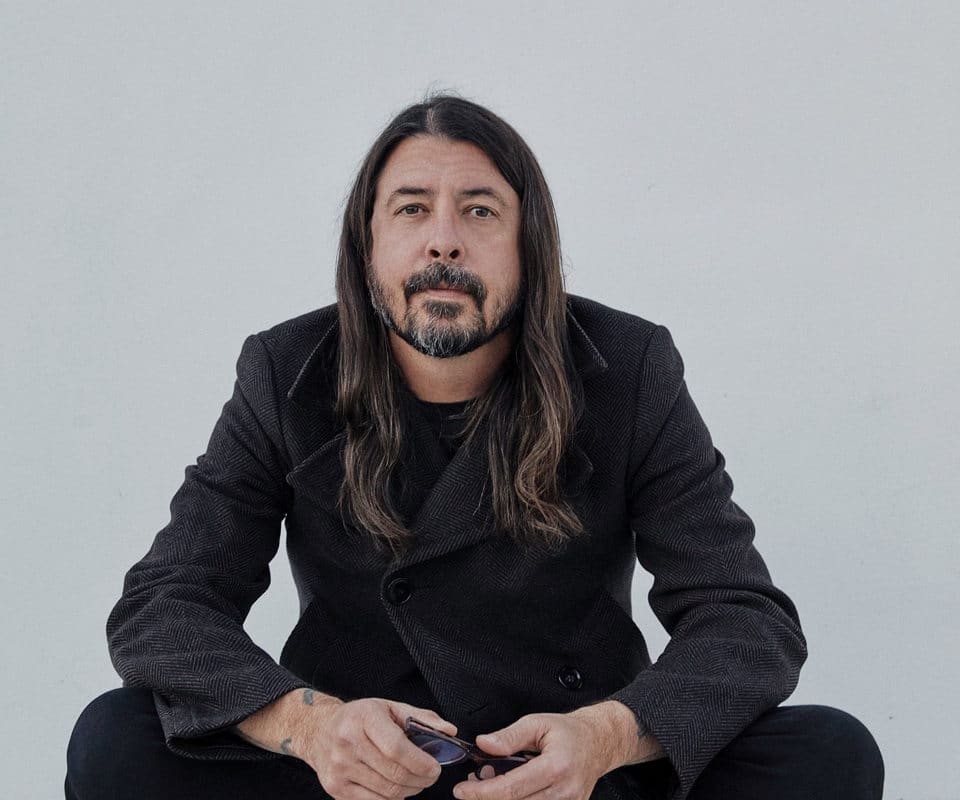 Dave Grohl's K-tel shout-out during SXSW Keynote Speech
Rockstars are a dying breed, a passe cliche stereotype caricature remnant of a by-gone time. Sure, there are exceptions to the rule throughout the first 21 years of the 21 century, but they are fewer and farther between. Despite the dropoff in the population of these musical behemoths, if there is one person who personifies the "rock star" title, it is Dave Grohl. The man stands alone like a lighthouse on the edge of the ocean. A genius at his craft, humble, funny, culturally ubiquitous, smart. He has done it time and time again; Nirvana (Grammy Winner), Foo Fighters (Grammy Winner), Queens of the Stoneage (Grammy Nominated), Them Crooked Vultures (Grammy Winner).  Sure, all he has done it all with only rock bands, but who else has achieved as much? And that is just the tip of the iceberg, his Sound City documentary is stellar and a must watch. Want more? He has worked as a climate action ambassador for Global Cool, his love for his fans is well documented, and his overall gush-love for music in general is adorable. Whether the music he makes is your taste or not, he exudes cool and should be the watermark for any musician, or person. 
With all this in mind SXSW decided to make Dave Grohl the keynote speaker in 2013, and there was a part of his speech which hit home for K-tel and had our chins gently dangling near the ground. Below is an excerpt from the speech posted by Rolling Stone: 
 "Now . . . before we go any further, I have to thank someone. I have to thank Edgar Winter. For allowing K-tel records to include his legendary instrumental "Frankenstein" on their 1975 Blockbuster compilation. It was this record that my sister and I bought at the drugstore down the street and brought home to play on the public-school turntable my mother would borrow from school on the weekends. It was this record that changed my life. A veritable "who's who" of 1975 radio hits. But, it wasn't KC and the Sunshine Band's "That's the way, uh huh uh huh I like it" song that made me want to pick up the dusty old guitar in the corner. Nope . . . and it wasn't Dave Loggins' "Please Come to Boston" or Silver Convention's "Fly Robin Fly" that made me want to jump in a van with my friends and leave the world behind for music. No. It was (sings "Frankenstein"). A riff. I gave it all up for a riff."
Needless to say, the fact a Rock Demi-God referenced a K-tel compilation as his career's genesis at one the world's best (and coolest) festival took the K-tel staff's breath away. But more than anything, even 8 years later, it is humbling to know that the dreams original owner Philip Kives had of getting music to the people and providing value with his products in the process was achieved. In this case it just so happens that Mr. Kives' dream set young Grohl on a path to having his name in lights and his place secured as one of Rock & Rolls greats, a Rock Star without any of the stigma attached, and that is pretty neat to us at K-tel.