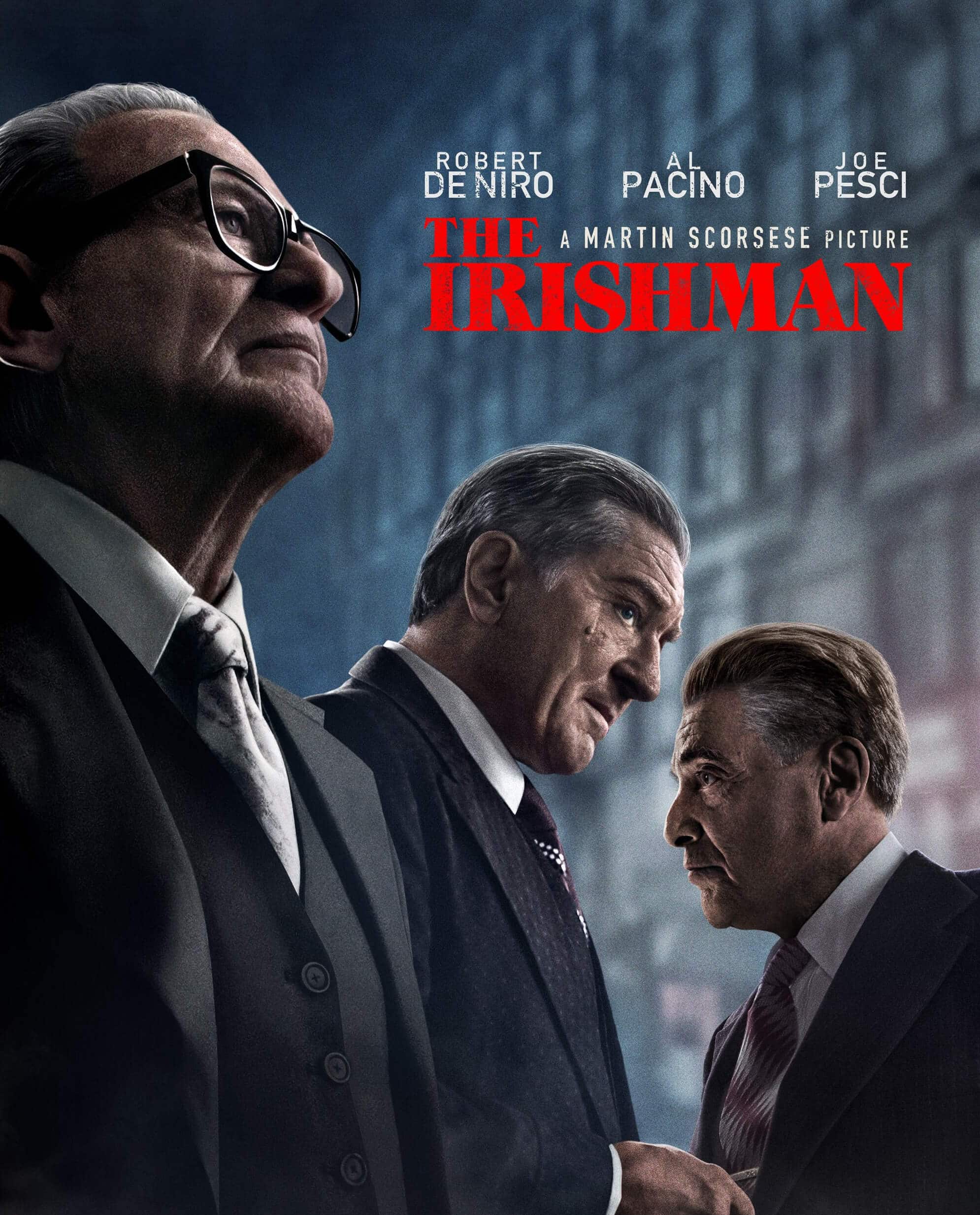 K-tel and Martin Scorcese's The Irishman
1995 – the year that Michael Jordan ended his retirement and returned to the NBA, the year of the Canada/Quebec referendum, the year Pamela Anderson married Tommy Lee on a beach in Mexico. Many things happened in 1995, but the cultural happening most important to this piece of writing is that "Casino" hit theatres in November of that very year. This is significant because the release of that gangster movie classic marked the last time Iconic director Martin Scorsese teamed up with Robert De Niro and Joe Pesci. That was true for a long long time, up until 2019 when the trio reunited for Scorsese's opus "The Irishman". 
With a storyline that spans six decades and runs three and a half hours long, The Irishman follows the life of Frank Sheeran (Robert DeNiro), a second world war veteran turned hitman. By way of mere happenstance, Sheeran ends up in the sphere of notorious Teamsters head Jimmy Hoffa (Al Pacino) in a place where unions and the mob mess together. Backed by Netflix, the film was adapted for the screen by Gangs of New York co-writer Steven Zaillian from Charles Brandt's book I Heard You Paint Houses. Do not let the run time scare you, the film offers up all the trappings of a Scorsese gangster film boasting; wise guys, robberies, back door deals, "painting houses" (a euphemism for contract killings), and even technologies which allowed the actors to appear at different ages over the sixty year timeline of the story. This film has the action of Good Fellas and Casino, but with a more mature pace and melancholic feeling to it. Obviously the running time is nothing to scoff at, but Scorcases has flirted with the three hour mark before with The Wolf of Wall Street, Gangs of New York, and the aforementioned Casino and those movies turned out pretty A-okay, don't you think? If Netflix could commit 100 million dollars to this project BEFORE production even started I think it is suffice to say it is worth a watch, if nothing else to see De Niro, Pacino, and Pesci do what they do best. Oh yah, and Ray Romano is in it!! Who doesn't love Ray Romano???
K-tel is proud to have provided the song "Stranger On The Shore" by Mr. Acker Bilk to the score of this soon-to-be classic.