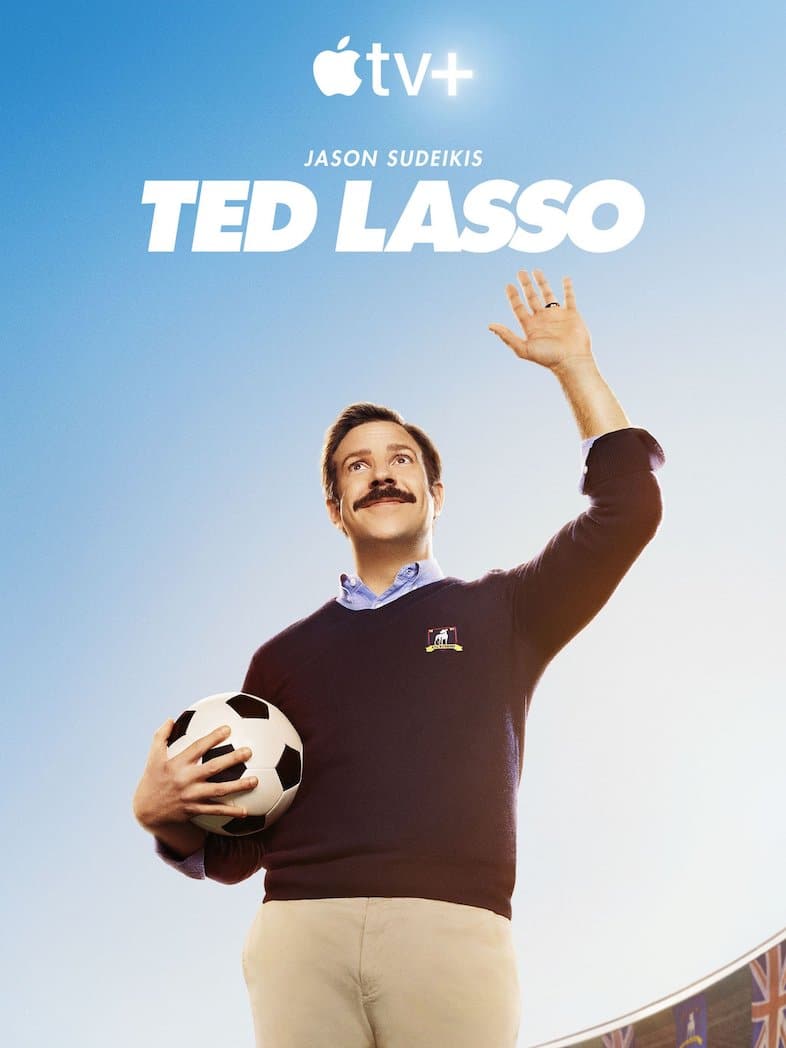 The Marcels – Blue Moon featured in Season 2 of Ted Lasso
Sometimes an idea is so good that even after its ideation and successful execution it warrants reuse. There are many examples of this throughout history; the bridge, the sandwich, CPR, those little cat carrier things, the list goes on and on. Instead of focusing on that long list, I want to talk about a specific example of this phenomenon, the Apple TV+ show Ted Lasso. This show started from a small idea and then lather-rinse-repeated its way to marquee show status. Ted Lasso as an idea was inspired by a group of short spoofs ex-SNL'er ​​Jason Sudeikis did in 2013-2014 when the English Premier League made its debut on NBC. AppleTV took notice, taking on Sudeikis and the idea to be flushed out into a two (going on three) season TV show. Debuting in 2020 and facing moderate expectations, the show turned from a word-of-mouth slow grower into a top international name. To date Lasso has earned 20 Emmy nominations (with Sudeikis taking home Best Actor in a comedy) and cover stories with Variety and GQ for the Season 2 premiere. 
A classic fish-out-of-water tale, Lasso is a folksy small town America football (pigskin football) coach and is recruited by the new owner of English Premier league team AFC Richmond, Rebecca (Hannah Waddingham) to lead her squad. The ask: for Lasso to hop the pond, and hop from American football to UK football. Rebecca's real intention is to spurn her ex husband from whom she received the team in a divorce settlement. What is the best way to hurt someone intentionally? Destroy something they love, and love AFC Richmond her ex-husband did. In Rebecca's mind there is no better retributive act than making AFC Richmond tank their season while her horrified husband watches from home in horror. With that goal (pun intended) in mind there is no better candidate to help than a mustachioed American football coach from the USA who knows nothing about soccer or the UK and slightly resembles Ned Flanders. Lasso himself also has ulterior motives – albe-it less nefarious ones – he is hoping relocating to the UK will give his on-the-rocks marriage the space it needs to see its way through the storm. Now heading towards season three, all of the writers have received juicy raises, and Sudeikis is rumored to be netting 1 million an episode. That is Seinfield money and the show has reached a critical mass point where comment sections internet wide debate the merits of the shows success. What's that saying? You know you have made it when you have haters? The show is a great example of a feel good sports based show and is worth the watch for any sitcom fan. 
In partnership with super supervisor Tony Von Pervieux, K-tel is proud to have provided The Marcels – Blue Moon to the show. It can been seen in Season 2, Episode 8 entitled "Man City". The song can be heard around the 28:46 mark being sung by the packed house at Wembley Stadium.